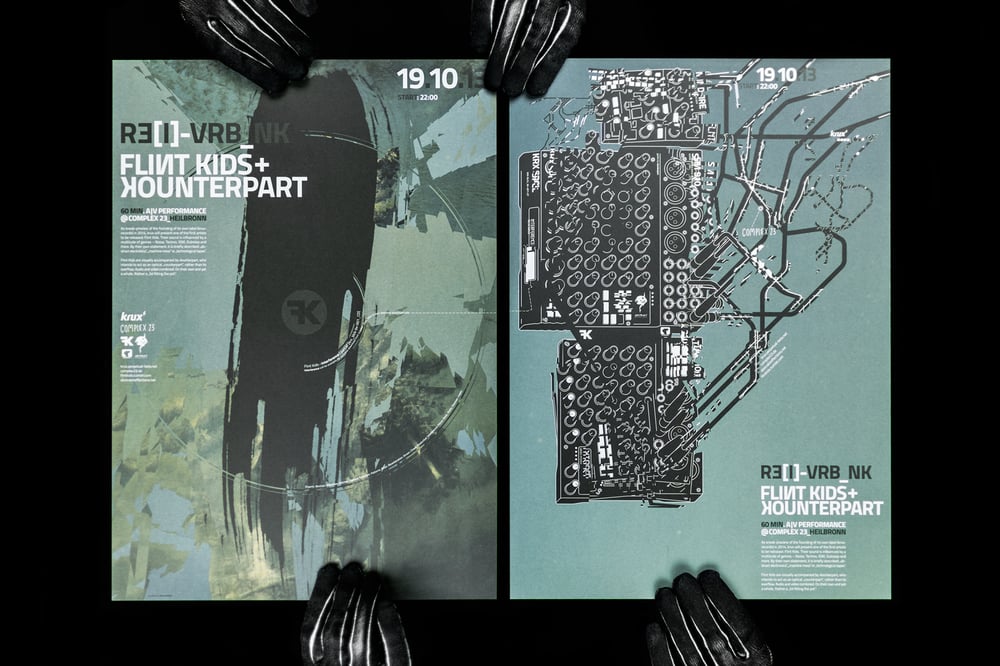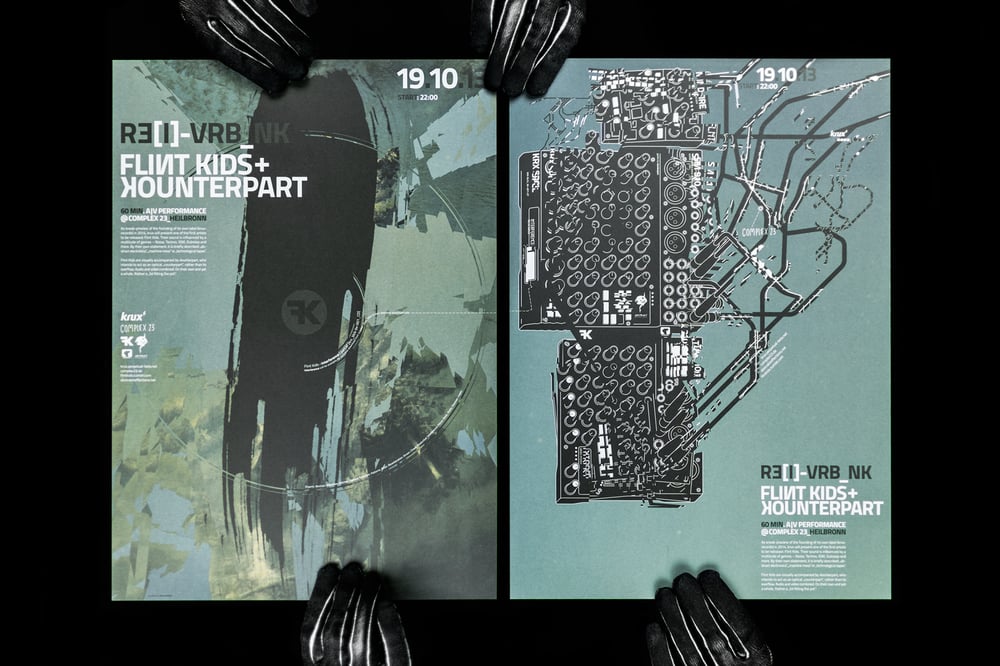 RE[I]-VRB_NK
€14.00 / Sold Out
RE[I]-VRB_NK _ [POSTER]
Double sided event poster from a live performance with Flint Kids in 2013.
_ DOUBLE SIDED A3 POSTER _ 350 g/m2 - Offset Paper
EVENT INFO EXCERPT:
A one-hour, audiovisual live-performance by Flint Kids (Interact, Abstract Reflections; South London) and ʞounterpart (krux; Heilbronn).
Flint Kids` sound is influenced by a multitude of genres – Noise, Techno, IDM, Dubstep and more. By their own statement, it is briefly described "abstract electronica", "machine mess" or "technological tapas".
Flint Kids are visually accompanied by ʞounterpart, who intends to act as an optical "counterpart", rather than to overflow. Audio and video combined. On their own and yet a whole. Rather a "lid fitting the pot".
SHIPPING INFO
_Germany: 7,00 €
_Worldwide: 9,00 €
(tracked parcel)
(If ordering multiple pieces, please get in touch for exact shipping costs)